SOVEREIGNS PAGE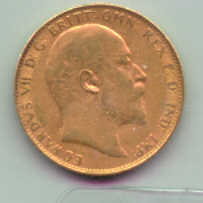 1 x BRITISH GOLD SOVEREIGN
.917 fine gold.
Pure gold content:
.2354 troy oz.
Possible date range:
1887 - present
(dates our choice)
Grade:
Fine or better
1 coin including insured shipping
to a UK address: £345.00
YOU MUST HAVE A PAYPAL
CONFIRMED ADDRESS TO ORDER
GOLD USING THIS PAGE. IF YOU
DO NOT, YOU MUST ORDER VIA
EMAIL.
1 coin including insured airmail
to any address in the EU, US or Canada: £350.00